Another Great day for Lisburn swimmers. Today we had the following swimmers competing:
Caleb M, Daniel W, Nathan W, Odhran M, Andrea C, Toni J, Sasha Q, James A, Sasha McK, Ava McN, Dylan G. Daniel M, Jodie M, Johnny S, Paul C
Another set of medals and more Personal Best times
Thank you to all of of coaches and volunteers. Without you we would not be able to do this. Good luck everyone for Day 3.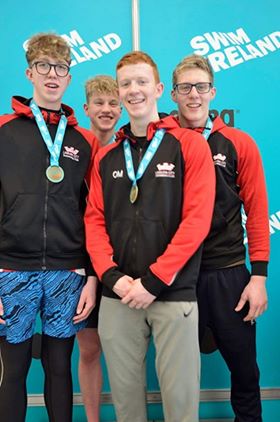 NSS Boys Relay team won the bronze medal in the 100m Freestyle, and also set a new club record.
Moya OK won bronze in the 200 IM Junior final.
Daniel Wiffen won Gold in the 1500m Freestyle final