Heats
We have 10 Swimmers competing today:
Dylan G, Daniel W, Toni, Jamie, Dylan R, Nathan, Caleb, Jessika, Daniel M and Ava (in the 1500 final)
200 Free Dylan G (Jnr Final), Daniel W (PB and Club Record, A final)
100 Fly Toni (Jnr Final), Jamie (PB Jnr final), Daniel W, (Jnr final), Dylan R (PB)
200 Back Nathan (A Final), Caleb,
1500 Free Jessika (PB Club Record) and Ava (A Final)
Finals
In the 200 Free Dylan G 6th in Jnr final beating his entry time, Daniel W in the A final set another PB from the heats and another Club Record
In the 100 Fly Toni set another PB in the Jnr Final finishing 6th, Jamie set a new PB from the Heats in the Jnr final finishing 3rd, Daniel W broke the minute with a new PB finishing 8th in the Jnr final),
Swimming in the 200 Back Nathan W just missed 3rd place, and set a new PB and Club Record.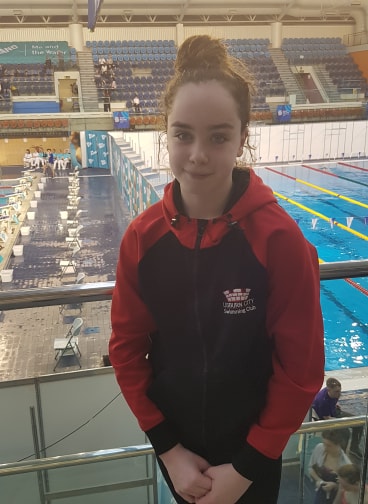 Ava competed in the A Final of the 1500m freestyle finishing in 6 place.
A big thank you goes to all of our volunteers for helping during the Gala. A special mention goes to our two team managers, Sharon and Rachel who worked tirelessly throughout the week.
The biggest thank you of all goes to our Head Coach, Martin J McGann who covered every session and warm up on his own.
He should be very proud of his swimmers breaking lots of Club records, setting new PBs in almost every event and final and a new Irish Junior Record, 2 Ulster Junior records and 2 Ulster Senior Records, 2 European Junior Championships Considerations times, and 2 World
Championships Considerations times.
The Lisburn boys even topped the medal table for the most successful club.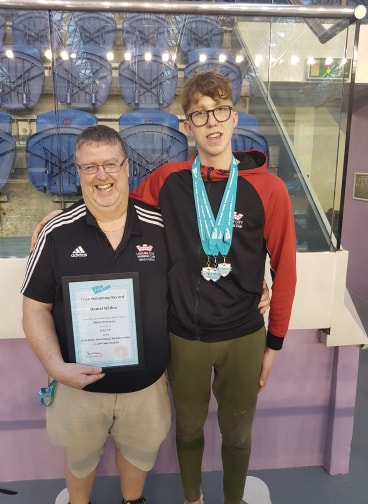 The meet ended nicely with an interview on the live stream with the Swim Ireland Performance Director, Jon Rudd who named Daniel's 800m freestyle swim supported by Martin's Coaching as the Junior performance of the meet.