Day One saw Daniel W, Nathan W, Daniel M, Jack F, Sasha Q, Toni J and Alex M compete in the heats.
Final places with 3 PBs for Nathan W in the 200IM, 100 back (club record), 200 Fly (club record) and PB for Daniel in the 50 Free.
Fastest Heat finals swim for Daniel W (1st), Nathan W (3rd), and Jack F (6th) in the 800m freestyle.
At 7 swims, Nathan definitely wins the prize for the most swims in one day at an International meet!!
Daniel won his first Irish Snr record with a 7.69sec pb (along with the Irish Junior record, The Ulster Senior record and the club record)
Daniel also represented Ireland in the national relay team to take a further Irish Junior Record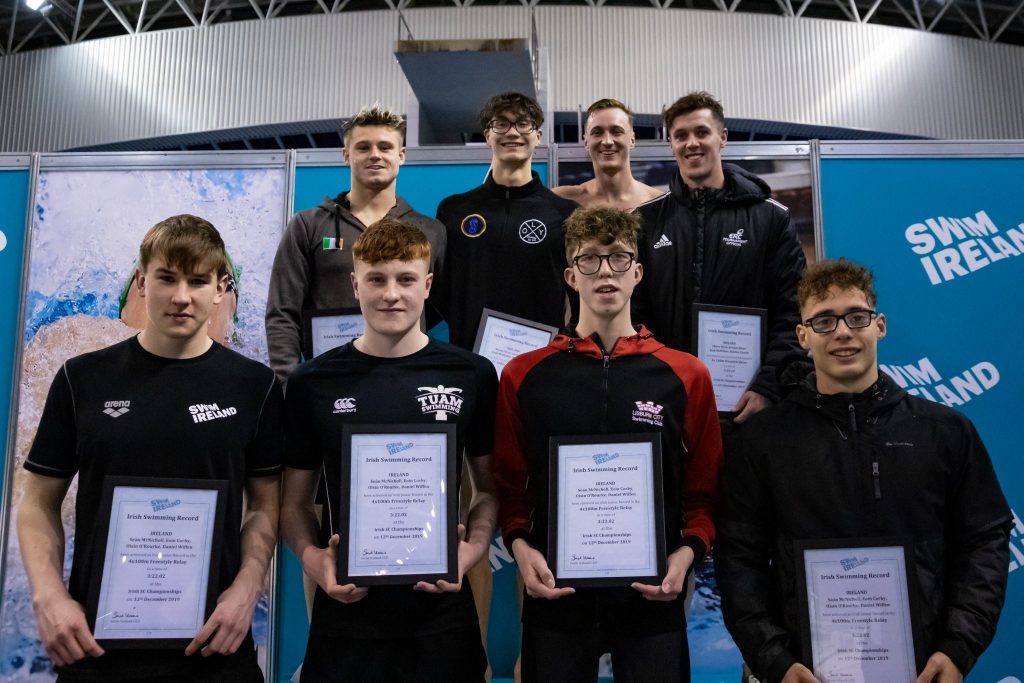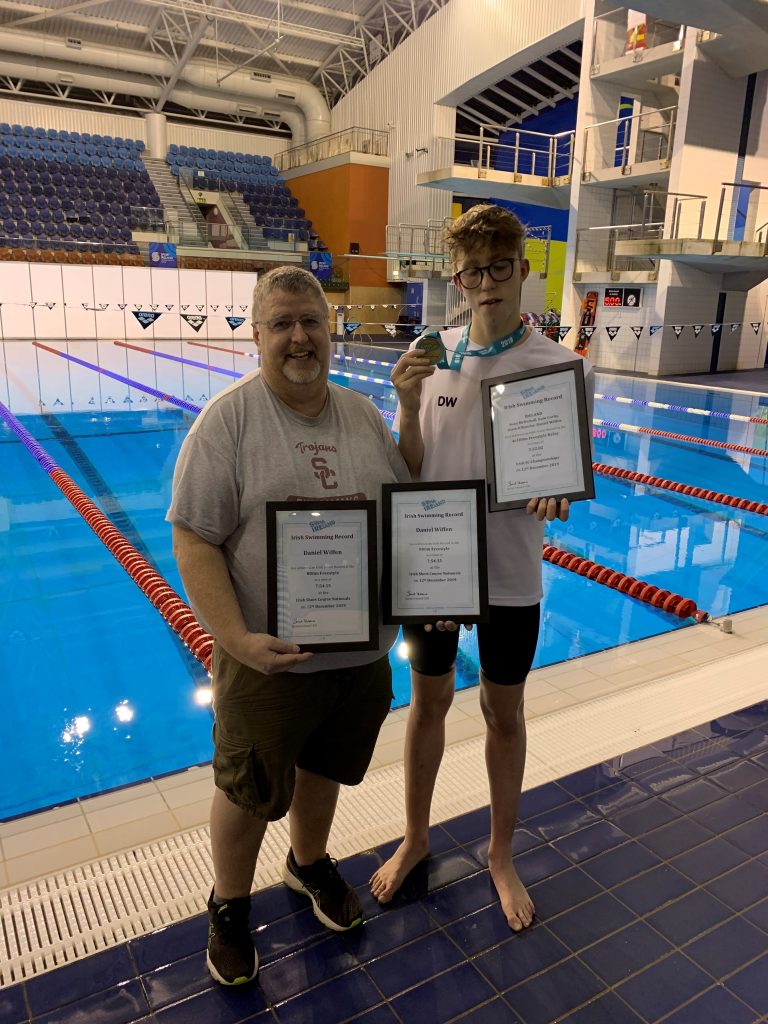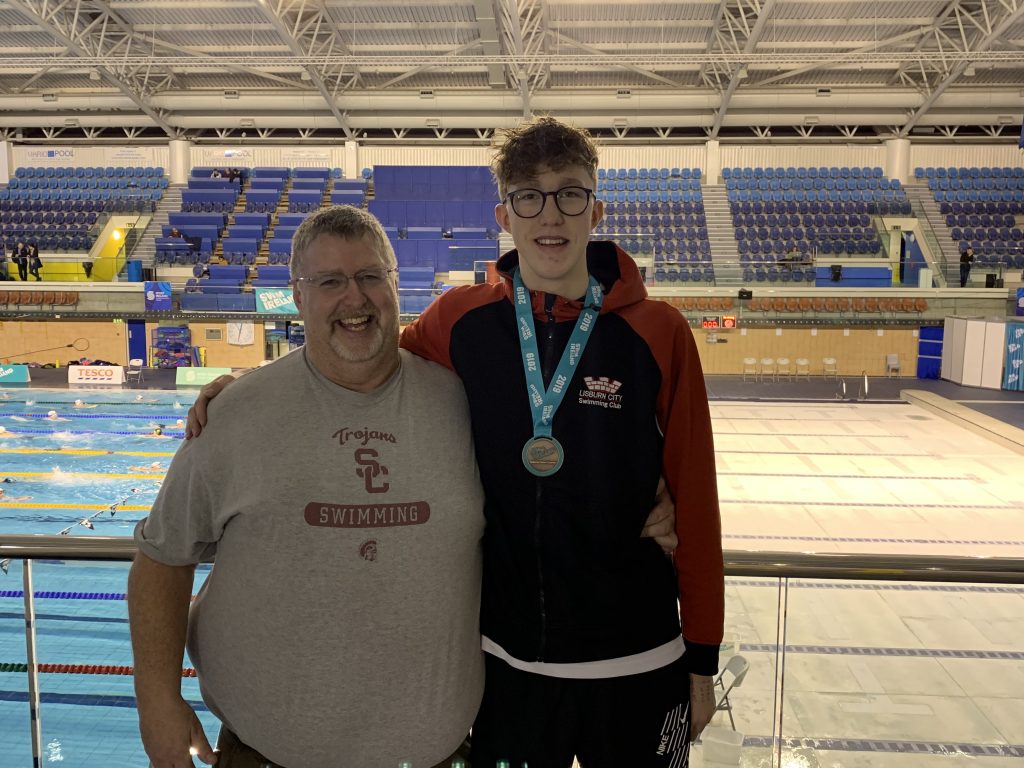 WOW!