LTS Lead Teacher Bio – Mrs Maria O'Kane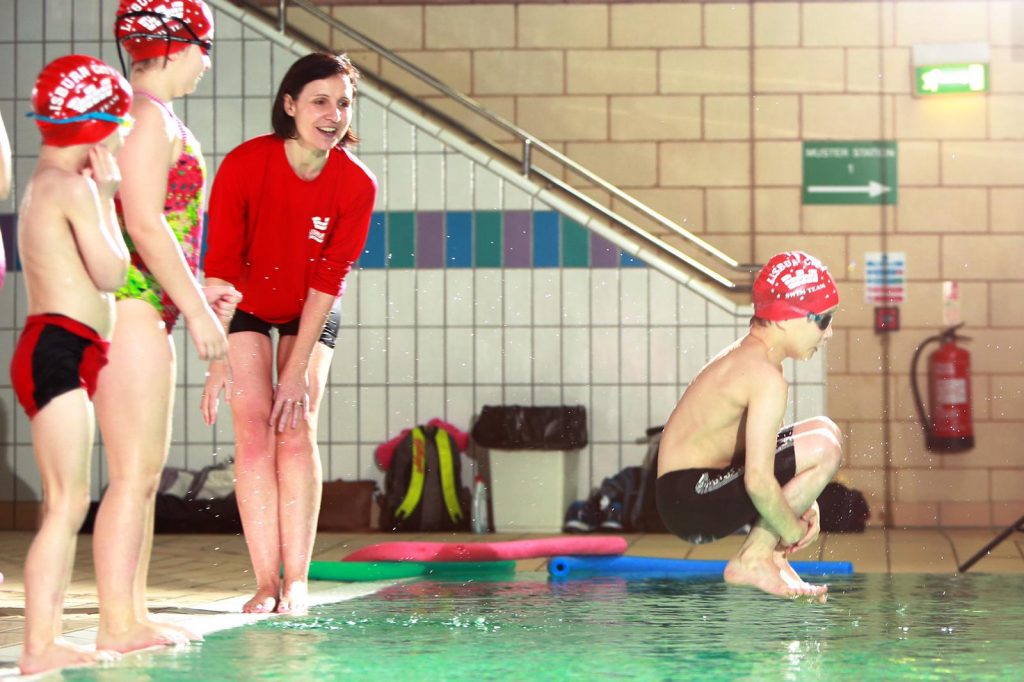 Maria is our LTS Lead Teacher and runs our Learn to Swim Programme (LTS). She has been in the post for over 2 years but has been teaching swimming for about 12 years.
Not only is Maria a very talented and dedicated teacher, but, she swam competitively – winning the Elizabeth Long Trophy, awarded to the most promising 11 year old swimmer each year. She was also Ulster Swimmer of the Year for 2 successive years and competed at Ulster and Irish level.
Her passion to teach started when her children began to swim. She became interested in helping them develop their stroke and ensuring good technique. This is the drive in her development of our LTS programme. She has been instrumental in maintaining the standards and raising the quality of teaching by having a mentoring system in place for our teachers with clear, structured lesson plans.
She has Level 1 & 2 Teaching Qualification and is a Qualified Tutor with Swim Ireland, which allows her to run courses to train our future teachers. She is one of very few teachers in Northern Ireland qualified to deliver Safeguarding courses, essential for anyone working with young people.
Our LTS programme has benefitted from Maria's enthusiasm and vision, to help with the seamless transition from LTS to club swimmer, but also expand the avenues for those not wishing to go down the competitive route such as Mini Polo and Swim Fit.
As a club, we are so grateful to have such an inspiring teacher run our programme and be a role model for our teachers.